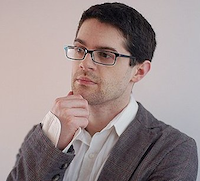 Dr Ben Vincent, Lecturer, School of Psychology, University of Dundee. I moved to Dundee in 2007 to take up a lectureship position and to build up my lab in the School of Psychology. At that time I co-founded Cafe Science with Sheryl Mitchell. I think it is incredibly important that the scientific community engage with the public. We must make science accessible, and convey its fun and creative nature without resorting to sensationalism.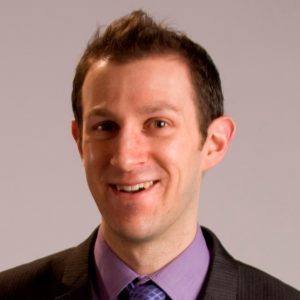 Dr Jon Urch, Public Outreach Coordinator, University of Dundee. I lead the Revealing Research office at the University of Dundee. We encourage local researchers to chat about their research to as many local people as possible. Café Science is one of the best ways to do this. Until the Summer of 2008 I used to be a research scientist working at the University of Dundee, trying to find cures for diseases spread by germs.
Erin Hardee, Schools Outreach Officer, College of Life Sciences, University of Dundee
I worked my way through zoos, museums, festivals, visitor attractions and science centres doing informal science education before coming to work at the University of Dundee as the Schools Outreach Officer where my job is to engage school pupils with the researchers in the College of Life Sciences. With a background in Biology and Environmental Education I am keen to see students get the opportunity to engage with local scientists and become inspired by their passion and knowledge, as well as learning key critical thinking skills that will allow them to make important decisions in the coming years.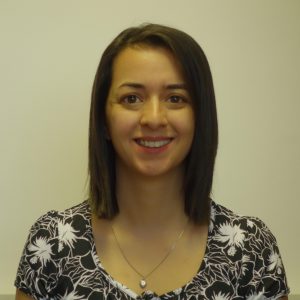 Shabnam Wasim, Public Engagement Assistant, University of Dundee
I joined the Revealing Research Office, at the University of Dundee in October 2013 having previously worked in various roles at Dundee Science Centre, where I focussed on public engagement activities in schools and continued professional development with teachers. Having a background in Anatomy and Human Identification, I understand the importance for researchers and academics to engage with the community, showcasing their work and discussing current topical issues that affect everyday lives with the general public. The Café Science series provides an ideal platform which enable this to happen in a relaxed, informal atmosphere.
Dr Rebecca Wade, Lecturer in Environmental Science, University of Abertay.
My background is in physical geography, the study of landscape forms and processes, and how people interact with them. After completing a PhD at the University of Dundee I worked in the USA at the University of Illinois at Urbana-Champaign. Since 2002, I have been based in the Urban Water Technology Centre in the School of Science, Engineering and Technology at the University of Abertay. I am an avid supporter of Café Science Dundee because these are events and initiatives which foster greater understanding of science and greater links between universities and communities.
Dr Ken Scott-Brown, Lecturer, Centre for Psychology, University of Abertay.
After my training in Vision Science at St Andrews University, I worked in Glasgow Caledonian University and Nottingham University as a full time researcher before taking up my lecturing role at Abertay. The ability for everyone to question and to doubt scientific theories is crucial to the preservation of the freedom of science. Where better for everyone to participate in the discourse than in the informal atmosphere of Café Science Dundee? In my research I have learned that the best results come when you ask questions from more than one scientific perspective, and that conversations with stakeholders (this includes you) are invaluable when developing research questions, and invaluable in making science relevant to society.
CAFE SCIENCE ALUMNI…
Sheryl Mitchell MA, Project Manager-Industries.
Both myself and Ben had the idea for a Café Scientifique in Dundee separately, it was only when we met that Café Science Dundee was born. We also realised the importance of involving other parties and forming a team so that we could widen our network and find the best speakers with the most relevant topics. I am passionate about public engagement with science and as a non-scientist I bring a different perspective to the rest of the Café Science team.
David Bremner, University of Abertay
Linda Leuchars, Science Learning Manager, Dundee Science Centre.
After completing my Pharmacology BSc (Hons) Degree from University of Dundee, I spent three years in a laboratory researching the causes of obesity and diabetes, and the communication between neurons in the brain. In April 2008, I joined Dundee Science Centre as an Education Officer on the Public Engagement and Community Learning Programme. I am now Science Learning Manager at the centre, and I continue to enjoy sharing my enthusiasm for science through science engagement and learning with school pupils, families and community groups.
Karen Phelan, Communities Officer, Science Learning Team, Dundee Science Centre
After gaining a BSc (Hons) Anatomical and Physiological Sciences (First Class) Degree from the University of Dundee, I worked in a laboratory in the Neuroscience Institute researching brain function during epilepsy. Following this I joined Jencons, a division of VWR International, as a Capital Equipment Specialist. Throughout my studies I was involved in science communication by helping at science summer schools and sharing science events. I became Science Learning Officer at Dundee Science Centre in June 2009 and thoroughly enjoy sharing my passion for science communication and public engagement with school pupils, families, community groups, adults and through the Science Learning Institute researchers, teachers and community leaders.
Susan Cox, Project Manager, Scottish Enterprise

Peter Murray, Events Officer, University of Dundee.
I have recently joined the Revealing Research Team after 13 years as Facilities/Events Manager at the Bonar Hall, University of Dundee. I am very excited to be involved with the wide range of Public Engagement events that the Revealing Research office manage and I am also delighted to be part of the Café Science team. I hope that the experience and skills I have gained from organising past events will help me contribute to the already successful Café Science series.
Stuart Rogers, Science Learning Officer, Dundee Science Centre.
I began my career in public engagement during my time studying at university, I worked at St Andrews aquarium conducting engaging presentations on the specimens to the public and school groups. After graduating from the University of Aberdeen with an Honours Degree in marine biology I worked as a Science explainer in Satrosphere – Aberdeen's Science Centre  for 6 months before travelling and working around Asia for a year. Upon my return I started work at Dundee Science Centre as a Science Communicator before being promoted to my current role of Science Learning Officer.
I feel that responsible science communication through public engagement is vital in a world becoming increasingly influenced by developments in science and technology.
Dr Helen-Louise Murphy, Public Engagement Assistant, University of Dundee.
I have enjoyed sharing my enthusiasm for science with the public ever since working in a part-time job at Dundee Science Centre while an undergraduate student here in Dundee. While working as a postdoctoral researcher I became heavily involved in committee's, running events and running website and marketing, so much so it began to take up more time than I was spending at the bench! When the opportunity came up to support Revealing Research as the Public Engagement Assistant I jumped at the chance to combine my passions for sharing science, and working behind the sciences in web development, design and organising events.
Rebecca Erskine, Exhibition and Community Engagement Manager, Dundee Science Centre
I joined the Dundee Science Centre in 2009 and have worked in various roles creating and delivering innovative science learning experiences to a wide range of audiences from school groups to our local community in the centre and on outreach across Scotland.  I thoroughly enjoy working with scientists and researchers through our public engagement programme where we engage the wider community with Dundee's science research community, raising local pride in local discovery.  I am passionate about inspiring others about science, being a non-scientist I really see the value in communicating science in informal, relaxed environments, Cafe Science is a perfect example of this.
Dr Patsy Sterpaio, OPEN & STEM Coordinator & Dundee Children's University Manager, Abertay University.
An Environmental & Life Scientist by trade I was bitten by the outreach bug after participating in the Create & Inspire course at Dundee Science Centre. I have worked as a research scientist at the Universities of Edinburgh and Dundee, followed by almost 10 years of teaching in Health & Life Sciences at Abertay University. After completing my PhD in Soil Biophysics and a couple of years working as the Lab Manager in the Computed Tomography Lab at SIMBIOS in Abertay, I began as STEM Coordinator in 2012, and started the Outreach and Public Engagement Network office in 2013, which is now part of the Abertay Graduate School. I managed Dundee Children's University and am passionate about promoting education for all and enthusing anyone who will listen about science in particular.