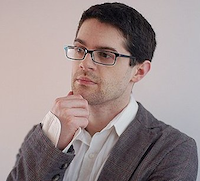 Dr Ben Vincent, Lecturer, Psychology, University of Dundee. I moved to Dundee in 2007 to take up a lectureship position and to build up my lab in the School of Psychology. At that time I co-founded Cafe Science with Sheryl Mitchell. I think it is incredibly important that scientists engage with the public. We must make science accessible, and convey its fun and creative nature without resorting to sensationalism.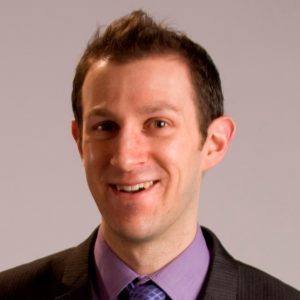 Dr Jon Urch, Senior Public Engagement Officer, University of Dundee. I lead the Revealing Research office at the University of Dundee. We encourage local researchers to chat about their research to as many local people as possible. Café Science is one of the best ways to do this. Until the Summer of 2008 I used to be a research scientist working at the University of Dundee, trying to find cures for diseases spread by germs.
Erin Hardee, Schools Outreach Organiser, School of Life Sciences, University of Dundee
I worked my way through zoos, museums, festivals, visitor attractions and science centres doing informal science education before coming to work at the University of Dundee as the Schools Outreach Officer where my job is to engage school pupils with the researchers in the School of Life Sciences. With a background in Biology and Environmental Education I am keen to see students get the opportunity to engage with local scientists and become inspired by their passion and knowledge, as well as learning key critical thinking skills that will allow them to make important decisions in the coming years.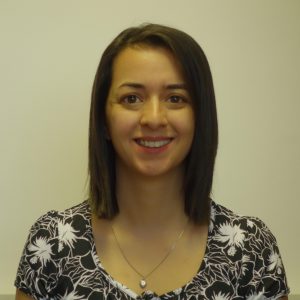 Shabnam Wasim, Public Engagement Officer, University of Dundee
I joined the Revealing Research Office, at the University of Dundee in October 2013 having previously worked in various roles at Dundee Science Centre, where I focussed on public engagement activities in schools and continued professional development with teachers. Having a background in Anatomy and Human Identification, I understand the importance for researchers and academics to engage with the community, showcasing their work and discussing current topical issues that affect everyday lives with the general public. The Café Science series provides an ideal platform which enable this to happen in a relaxed, informal atmosphere.
Dr Rebecca Wade, Senior Lecturer in Environmental Science, University of Abertay.
My background is in physical geography, the study of landscape forms and processes, and how people interact with them. After completing a PhD at the University of Dundee I worked in the USA at the University of Illinois at Urbana-Champaign. Since 2002, I have been based in the Urban Water Technology Centre in the School of Science, Engineering and Technology at the University of Abertay. I am an avid supporter of Café Science Dundee because these are events and initiatives which foster greater understanding of science and greater links between universities and communities.
Dr Ken Scott-Brown, Senior Lecturer, Division of Psychology, University of Abertay.
After my training in Vision Science at St Andrews University, I worked in Glasgow Caledonian University and Nottingham University as a full time researcher before taking up my lecturing role at Abertay. The ability for everyone to question and to doubt scientific theories is crucial to the preservation of the freedom of science. Where better for everyone to participate in the discourse than in the informal atmosphere of Café Science Dundee? In my research I have learned that the best results come when you ask questions from more than one scientific perspective, and that conversations with stakeholders (this includes you) are invaluable when developing research questions, and invaluable in making science relevant to society.