Breastfeeding – what has that got to do with science? Monday 13th March 2017, 7pm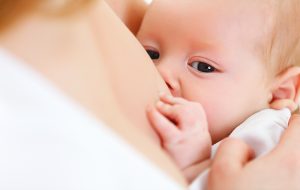 Babies have been breastfed since the dawn of the human race, but since the early 20th Century artificial substitutes have been manufactured and advertised as 'just as good'.
The introduction of these milk substitutes has led to a huge decline in breastfeeding rates worldwide, and heated debates about public health, nutrition, attachment, sexuality, choice, and women's roles have resulted.  Does this matter?
Prof Mary Renfrew, from the University of Dundee, will draw on developments across the spectrum of scientific knowledge to examine this essential question.
Join us at Avery & Co. at 34 South Tay Street on Monday 13th March 2017, at 7pm. This is a free event and everyone is welcome. There is no need to book in advance but arrive early to avoid disappointment.
This event is part of the Women in Science Festival 2017 programme.