Cafe Science Series 2019/20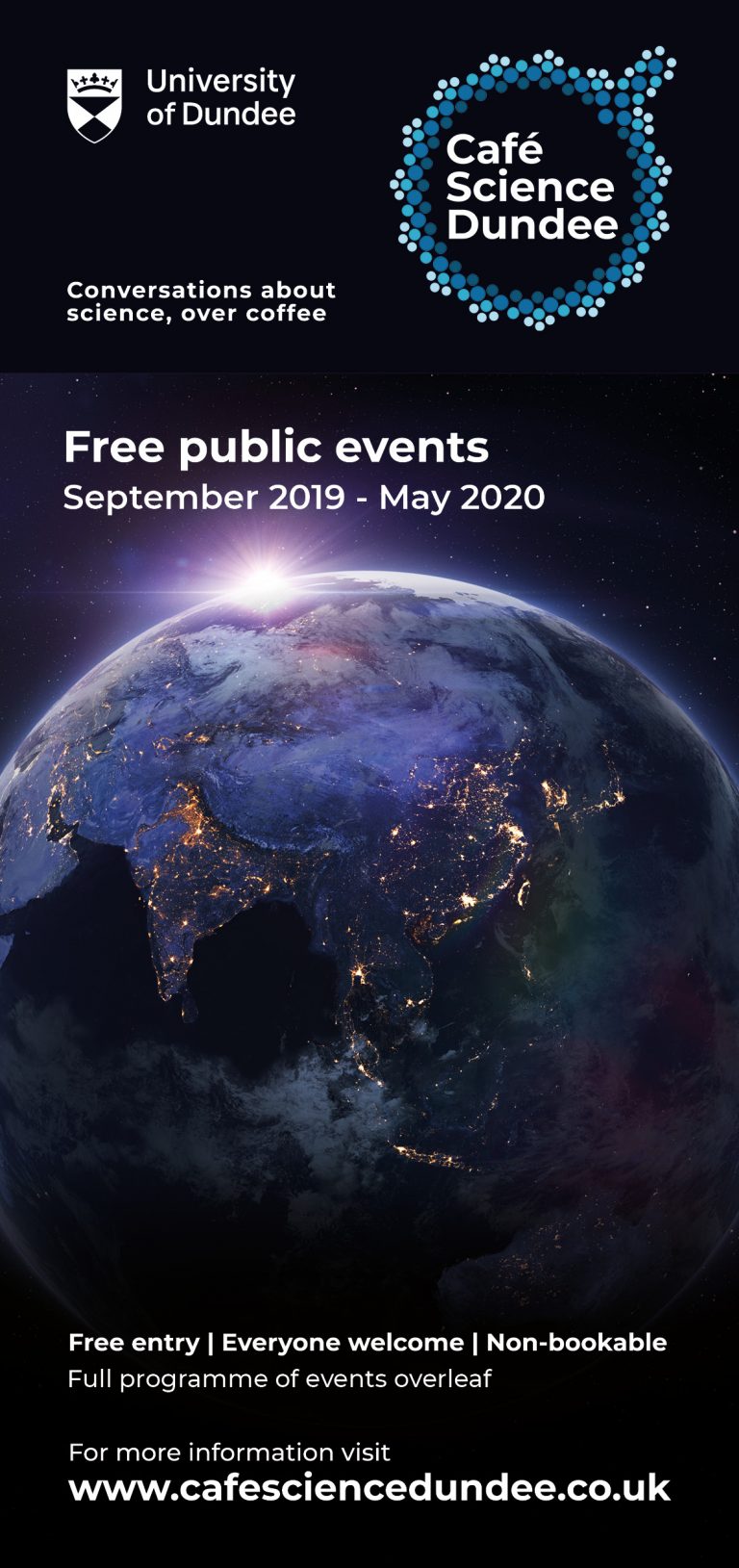 We are back once again and it's another great series of science topics and discussions, with this year's programme covering a range of topics from forensic dentistry and rainforests, to artificial intelligence and mental health.
As many of you will know already, Avery & Co. has now closed down and manager Grant Avery has opened up a vegan restaurant called Underdog at 21 – 23 Old Hawkhill, Dundee. I'm sure you will all join me in wishing him all the very best in his new venture.
This means that Cafe Science will now be hosted at a new venue, at Medina Bar and Grill, 113 Nethergate, Dundee, DD1 4DH.
We look forward to welcoming you to our informal events, to digest and discuss ground-breaking science and technology topics in a relaxed atmosphere.
You can download the 2019-20 series programme by clicking on the Cafe Science Dundee leaflet image.