From Policy to Plate: Understanding What Our Children Eat – Wednesday 12th March 2014, 6pm
For primary school pupils, eating a healthy meal at lunchtime can improve concentration and performance, as well as their diet. This has been recognised by the Scottish Government who have created legislation and a curriculum that support healthy eating in schools. This talk will seek to answer the question – are these policies making our children healthier?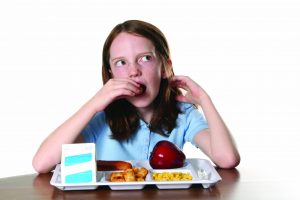 Stephanie Chambers from the University of Dundee will present the findings of her study, in which she asked school pupils to record what they ate over two days. Stephanie also looked at what was happening in cafeterias and interviewed teachers, parents and pupils.
This event takes place in the relaxed atmosphere of Dundee Science Centre's infusion cafe.
Everyone is welcome. Non-bookable. Please arrive early to avoid disappointment.