How Much Sun is Bad For you? Monday 9th May 2016, 7pm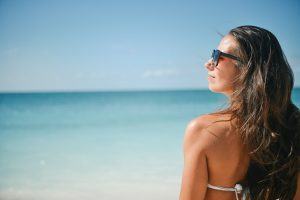 Light and radiation from our Sun is the basis of life on Earth and is essential for human health and wellbeing. However, too much ultra-violet radiation from the sun or manmade sources is also cancerous, driving a sharp rise in skin cancer seen across Scotland.
There are opportunities to prevent skin cancer if we can only unravel the mechanisms driving them. Prof Charlotte Proby from the University of Dundee will answer your questions on the bad (and good) of sunshine.
Join us at Avery & Co, 34 South Tay Street, Dundee on Monday 9th May 2016, at 7pm. This is a free event and everyone is welcome. There is no need to book in advance but arrive early to avoid disappointment.