Patient Safety: How do we Train our Doctors? Monday 23rd February 2015, 7pm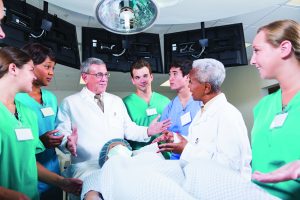 With the increasing pressures on public services ensuring patients are cared for in a safe system, is a challenge for everyone involved.
Prof Jean Ker will explore some of the very real dilemmas individual health care professionals face in their everyday practice, trying to make sure each person gets the right care at the right time and in the right manner every time no matter where they live.
Join us at Avery & Co, 34 South Tay Street, Dundee on Monday 23rd February 2015, at 7pm. This is a free event and everyone is welcome. There is no need to book in advance but arrive early to avoid disappointment.