Sparks and Arcs – Inspiring Physics Teaching Across the Curriculum – 6pm, 14th March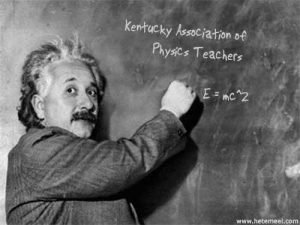 It is a pleasure that for the first time at a Cafe Science in Dundee we are able to welcome a local teacher. In March during Dundee's Women in Science Festival,  Sarah Fletcher, will join us from the High School of Dundee.
Sarah's talk will  highlight the wide range of scientific resources and opportunities open to teachers and pupils right here in Dundee, along with others a bit further afield.
She will discuss  innovative ways to engage and motivate students in this age of austerity.
Recommended for parents, teachers and those interested in  inspiring young people in science and technology.
The talk will be hosted in our regular venue, the delightful Infusions Coffee Shop, inside Dundee Science Centre – Sensation. Doors open at 5.30pm when the cafe will be serving drinks and snacks, and yes, you will be able to treat yourself to a hot chocolate!
This is a FREE event and EVERYONE IS WELCOME. There is no need to book in advance but arrive early to avoid disappointment.
If you can't make it be will be tweeting live from the event from the @revealsresearch Twitter account. To view these tweets and to join the online discussion you can use the hashtag #CafeSciDundee.