A Decade of Cancer Prevention – Monday 22 January 2018, 7pm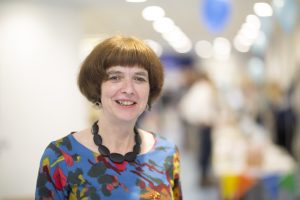 For around 4 in 10 cancers, there is strong evidence that they are linked to lifestyle. And we know that diet, weight and activity levels can change people's risk of developing these cancers. However, only 3% of the national funding in cancer research is spent on prevention research, and we need to know more about how we can encourage anyone in Scotland to change their lifestyle to reduce their cancer risk.
Here in Tayside, Prof Annie Anderson (University of Dundee), leads a research group on behaviour change and also co-directs the Scottish Cancer Prevention Network which helps everyone by sharing the most up to date research in lifestyle and cancer prevention. Join us for a recap of the last decade in cancer prevention research from one of the country's leading experts.
Come along to Café Science Dundee at Avery & Co. at 34 South Tay Street on Monday 22nd January 2018, at 7pm. This is a free event and everyone is welcome. There is no need to book in advance but arrive early to avoid disappointment.