Battle of the Sexes – Dr Kate Cross – Wednesday 13th March 2013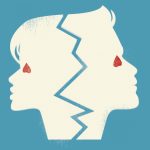 Differences between men and women never fail to grab column inches, spark debate, and get people thinking. But do we ever get the whole story? What does it really mean to say that a sex difference is 'evolved' or 'cultural'?
Using a few examples from her own work on personality and aggression, Kate Cross from the University of St. Andrews takes you on a whistle-stop tour of research into sex differences: where it's come from, where it's going, and why it is so worthwhile.
Join us at our regular venue, the delightful Infusion coffee shop, inside Dundee Science Centre. Doors open at 5.00pm when the coffee shop will be serving drinks and snacks.
This is a FREE event and EVERYONE IS WELCOME. There is no need to book in advance but please arrive early to avoid disappointment.