Fit as a Fiddle – Ageing, Age-related disease, Diet and Exercise – 7pm, Mon 28th May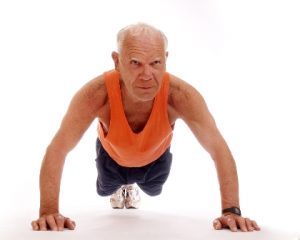 Why do we age? Why does ageing increase the risk of a variety of human diseases? Why is this trajectory accelerated by metabolic disorders, such as obesity and type 2 diabetes? Will it be possible in the future to defer age-related diseases with new 'anti-ageing' medicines, or is it just all down to inevitable 'wear and tear'?
We are always being encouraged to exercise more and eat a balanced diet in order to increase our chances of living a healthy and long life. The benefits of making such lifestyle choices are very clear, yet the biology underlying the links between lifestyle, ageing and age-related disease are much less well understood and are vigorous areas of research.
This talk from Dr Graham Rena from the University of Dundee will discuss an overview on current thinking in these areas.
Join us at the award winning Chambers Coffee House and Restaurant, 34 South Tay Street for this intriguing discussion on Monday 28th May 2012 at 7pm.
Chambers will serve a selection of their delicious HOT MEALS until 6:00pm, followed by snacks and hot drinks during the talk. Please see their website for a menu and more information.
This is a FREE event and EVERYONE IS WELCOME. There is no need to book in advance but arrive early to avoid disappointment.