Tomato Killers: What Might Rob Us Of Our Salads – Monday 25th May 2015, 7pm
In the fields and polytunnels surrounding our city, an eternal battle continues. Before food gets to our table there are many other creatures and organisms that would like to eat it first. So how do plants survive in their environment?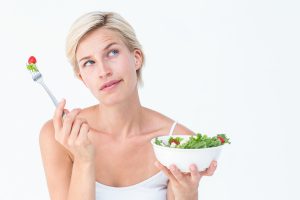 This talk will discuss how plants defend themselves against attacks from bugs and organisms that would threaten their survival. Dr Edgar Huitema from the University of Dundee will share examples from his own work on tomato plants and how this understanding might help us protect our salad and other crops in the future.
In this Café Science talk, some of the fundamental aspects of plant-microbe interactions will be explored. In addition, some open questions will be presented and the research approaches addressing the gaps in our knowledge will be discussed.
Join us at Avery & Co, 34 South Tay Street Dundee on Monday 25th May 2015, at 7pm. This is a free event and everyone is welcome. There is no need to book in advance but arrive early to avoid disappointment.