Understanding Teenage Mental Health – Wednesday 10th June 2015, 6pm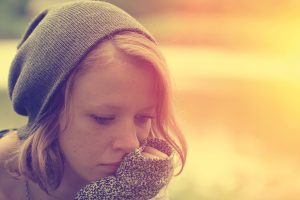 Adolescents account for around a quarter of the world's population and are at high risk from mental disorders and participation in risky behaviours. It appears that recent attempts to improve their health have been largely unsuccessful – so what can be done?
Based on findings from our study of over one thousand high school students, we highlight social factors that can influence young people's mental health and behaviour. This is a novel approach that we believe will help us create interventions that address adolescent health problems.
These findings open up the possibility of efficient and cost-effective alternatives to recent attempts to address health problems in young people. Join Kirsty Miller from the University of Dundee as she discusses a new approach to helping one of society's unhealthiest groups.
Café Science Extra takes place in the relaxed atmosphere of Dundee Science Centre's infusion cafe. Everyone is welcome. Non-bookable. Please arrive early to avoid disappointment.