Science Story: Peanuts from Plant to Snack Food – Monday 29th June 2015, 7pm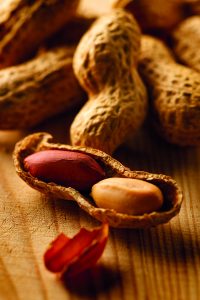 Delve into the world of peanuts where Dr Jonathan Wilkin, Senior Food Technologist at Abertay University, will take you on a journey from farm to fork with a much-loved stable food product.
The UK imports on average 110, 000-120, 000 tonnes of peanut kernels. Find out how peanuts are grown and harvested, how to make sure you get the best quality product possible and finally what happens when you chew them!
Come and explore the world of food science, in a nutshell!
Join us at Avery & Co, 34 South Tay Street, Dundee on Monday 29th June 2015, at 7pm. This is a free event and everyone is welcome. There is no need to book in advance but arrive early to avoid disappointment.