Stem Cells: Hope, Hype and Hustlers – Monday 12th September 2016, 7pm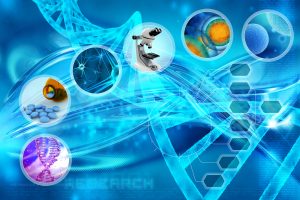 In the last 10-15 years stem cells have been catapulted from a relatively obscure research topic to the international limelight. Hardly a week goes by without some news story about a "ground breaking discovery" or "exciting new therapy" involving stem cells. Are these cells really as exciting as people think? What are they, where do they come from and how are they used in modern medicine? Why are private stem cell clinics springing up all over the world, and can they really deliver on their promises? What about the ethics of stem cell research?
This talk from Dr Marios Stavridis, University of Dundee, gave a broad overview on stem cell science from basic biology to the clinic and provide an insight on the current challenges and promises facing stem cell biology and the field of regenerative medicine. Thanks Marios for kicking off our new series in style!
You can learn more about studying stem cells on Life Sciences courses at the University of Dundee.