Tackling the Ebola Crisis – Experiences From the Frontline – Monday 14 Sept 2015, 7pm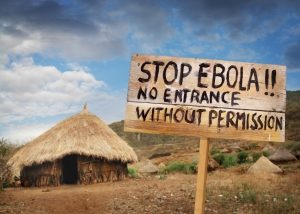 In 2014 and 2015, three West African nations, Liberia, Guinea and Sierra Leone experienced the largest and most complex outbreak of Ebola the World had ever seen.
During the outbreak Dr Steve McSwiggan from the University of Dundee was working as a volunteer in an Ebola treatment Unit in Liberia.
At this Café Science discussion Steve discussed the challenges of helping to set up and conduct the first clinical trial into finding a potential treatment for Ebola, and his experiences of caring for patients in that environment.
Steve worked in the largest field hospital ever set up to provide treatment to sufferers. He shared his insights on some the current epidemic and share his thoughts on the global management of Ebola to date.
The recording of Steve's talk is now available on our YouTube channel.