What Does It Mean to be Sustainable? Monday 27th April 2015, 7pm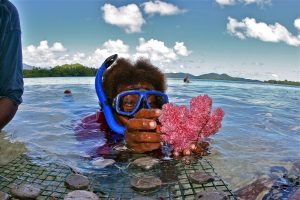 Prof Ioan Fazey will explore whether and how we can be truly environmentally sustainable. The talk and discussion will draw on Ioan's research in the Solomon Islands, where he worked with rural communities to explore the challenges they face and how these challenges interact with local and global change.
By exploring sustainability in situations where humans have a greater impact on their environment Ioan's research provides important insights into what it means to be sustainable. These ideas have the power to transform lives on a global scale, including western societies, and are the source of inspiration for the sustainable usage of the World's resources.
Join us at Avery & Co, 34 South Tay Street, Dundee on Monday 27th April 2015, at 7pm. This is a free event and everyone is welcome. There is no need to book in advance but arrive early to avoid disappointment.